Nested Applications
VEC 2021 Online registration

The online registration for the Virtual EFORT Congress - VEChybrid 2021 to be held from Wednesday 30 June to Friday 02 July 2021 is now open, do not miss the opportunity and register now!

Please note that you may need to create an EFORT m-anage account in order to register to the Virtual EFORT Congress VEC 2021!
Fraudulent Website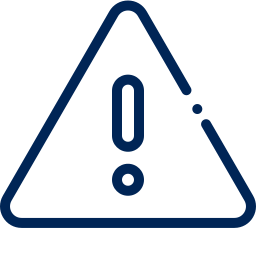 Message regarding usage fraudulent websites featuring EFORT Congresses.
ATTENTION: Please be aware that there are fraudulent websites attempting to exploit the EFORT name. Ensure to ONLY use this official website.
VEC fee includes
REGISTRATION FEES INCLUDES
Access to scientific sessions and industry supported activities.
Access to all abstracts.
Access to all ePosters.
Opening Session / Award Ceremonies / Scientific Wrap-ups and closing remarks.
Access to the EFORT Live TV Channel.
LIVE CRC course including syllabus and Q&A.
LIVE Advanced Concepts Total Knee and Total Hip Replacement Day including Q&A.
European CME credits (subject to approval by EACCME and applicable for live participation only).
Certificate of attendance.
All On Demand/Replays of the scientific sessions and courses.
VEC21 FEES titles
VIRTUAL EFORT CONGRESS 2021 - VEChybrid | CONGRESS FEES
VEC 2021 Congress Fees Tabs
Prices in EUR, including local VAT
PARTICIPANT CATEGORIES

EARLY FEE

applies until 31 March 2021

REGULAR FEE

applies as of 01 April 2021


Virtual EFORT Congress Participant


EUR 100


EUR 250

Resident in training

Proof of status must be provided.

EUR 100

EUR 150
General Conditions
Registration/ Confirmation/ Cancellation
Cancellations must be communicated in written form.
Name changes incur a handling fee of EUR 50 per registration.
In case of no-show no refund of registration fees will be made.
Should you have any special requests for the processing of your invoice, kindly let us know when submitting your registration form.
Prices of sub-contractors are based on the current tariffs and VAT rate. All prices and details. beyond our control, are subject to change.
Cancellations received until 29 April 2021: You have the right to cancel your registration without giving any reason within 24 hours from the conclusion of the agreement, i.e. from the receipt of our confirmation email. To exercise your right to cancel, you must inform EFORT thereof by sending an email or a letter to the following address or email to registration.efort@congrex.com
EFORT c/o Congrex Switzerland Ltd
Reinacherstrasse 131
CH-4053 Basel
Switzerland
To meet the cancellation deadline, it is sufficient for you to send your communication concerning your exercise of the right to cancel before the cancellation period has expired.
Cancellations received after 29 April 2021: No refund on cancellations
For any name changes, a fee of EUR 50.00 will be charged
Payment
Payment can be done by credit card (Visa, MasterCard or American Express) and by bank transfer (only available until 1 week before the virtual congress starts).
Responsibility
The participant acknowledges that she / he has no right to lodge damage claims against the organisers should the holding of the congress be hindered or prevented by unexpected political or economical events or generally by "force majeure", or should the non-appearance of speakers or other reasons necessitate programme changes. With her / his registration, the participant accepts this condition.
By accepting the general terms and conditions, the participant declares that he/she agrees to its personal and company data being processed by EFORT's official PCO: Congrex Switzerland, may be forwarded to the sponsors and exhibitors of the congress and that this data may be used for information purposes on congresses and events in the same fields organised by Congrex Switzerland. In the opposing case, the participant notifies Congrex Switzerland in written within 5 working days after the registration.