VIRTUAL EFORT CONGRESS 2021 | HONORARY LECTURES
By Professor Freddie Fu | David Silver Professor and Chairman of the Department of Orthopaedic Surgery at the University of Pittsburgh School of Medicine | USA
Tuesday 29 June 2021 | 19:30 CET | Live EFORT TV Studio | REPLAY /WEBCAST & Programmee
Professor Freddie Fu VEC 2021 Video Message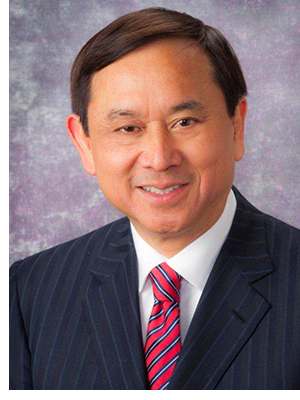 Professor Fu will be presenting this year's Michael Freeman Honorary Lecture entitled "Is The Latest Always The Greatest?" at the Virtual EFORT Congress | VEC 2021.
Indeed, the exponential increase in innovations has changed our world, more than ever in the last few decades, including health sciences and medical practice. The use of new diagnostic and treatment methods, novel drugs and operative techniques increase the ability of orthopaedic physicians to help patients. Obviously, innovation leads to the delivery of better health care resulting in improvement in people's quality of life.
Therefore, innovation and new technologies are often heralded as blessings, integral to forward progress and improvement. Certainly, the advent of anaesthesia, antisepsis, and advanced imaging have revolutionized the field of medicine as a whole. However a look back through history reveals that not only are some innovations ineffective, some have even caused harm. With so many new developments being touted as the "next step forward" it begs the question; is the latest always the greatest?
EFORT is therefore pleased to welcome Professor Freddie H. Fu, one of the most prominent figures in sports medicine, physical therapy and mechanical engineering for sports, to discuss how the rational use of new medical technologies contributes the healthcare systems around the world during the Michael Freeman Honorary Lecture on Tuesday 29 June 2021.
Professor Freddie Fu, the David Silver Professor and Chairman of the Department of Orthopaedic Surgery at the University of Pittsburgh School of Medicine, has since 1982 dedicated his time to reconstructing ACLs, but his unprecedented career started long before. For his very exceptional work, Dr. Fu graduated with the latin honors summa cum laude from Dartmouth College in 1974 and received his BMS in 1975 from Dartmouth Medical School. He earned his medical degree in 1977 from the University of Pittsburgh and completed his general surgery internship at Brown University. He returned to the University of Pittsburgh for an orthopaedic research fellowship and to complete his orthopaedic residency training. During that time, Dr. Fu was an AO International Fellow at the Hannover Trauma Center in Germany and an arthroscopic surgery fellow in East Lansing, Michigan.
As an ESSKA-AOSSM Sports Medicine Travelling Fellow in 1988, he visited over 30 sports medicine centers in Europe. In 1999, he was awarded an honorary Doctor of Science degree from Point Park University, an honorary Doctor of Public Service degree from Chatham University, and in 2010 was appointed Distinguished Service Professor by the University of Pittsburgh. Currently, Professor Fu also serves as the Head Team Physician for the University of Pittsburgh Athletic Department.
Doctor Fu has been honored with over 260 professional awards and honors, made over 1200 national and international presentations, co-authored 173 books chapters and has edited 30 major orthopaedic textbooks. He is the author of over 675 peer-reviewed articles with an impressive h-index of 128 for the nearly 57,000 citations for his work among the very top of all orthopaedic researchers. In 2019, the University of Pittsburgh was named the number one university in the world for ACL publications over a 40-year period and Dr. Fu, the most published author within the topic with over 378 publications on the ACL.
Dr. Fu is a member and has held offices in numerous academic organizations including the prestigious Herodicus Society and American Orthopaedic Association. He served as the President of the Pennsylvania Orthopaedic Society and as a board member of the Arthroscopy Association of North America. In 1996, he was awarded by the National Athletic Trainers' Association Presidential Challenge Award for significant contributions in athletic training. In 2008, he assumed the Presidency of the AOSSM for a one-year term and, in 2009 was named President of the International Society of Arthroscopy, Knee Surgery and Orthopaedic Sports Medicine (ISAKOS) for a two-year term. He has also held Board positions with the Orthopaedic Research and Education Foundation and the American Orthopaedic Society for Sports Medicine (AOSSM).
In recognition of his national and international achievements, Professor Fu has received Lifetime and Honorary Memberships from several well-recognized societies such as The European Society of Sports Traumatology, Knee Surgery and Arthroscopy (ESSKA) and the International Society of Arthroscopy, Knee Surgery and Orthopaedic Sports Medicine (ISAKOS). He received the George D. Rovere Award on behalf of the American Orthopaedic Society for Sports Medicine and was inducted to their Hall of Fame in 2016. The Japanese Orthopaedic Society of Knee, Arthroscopy and Sports Medicine honorated him with the Masaki Watanabe Award. For Dr. Fu's pioneering work in orthopaedic sports medicine, the University of Pittsburgh renamed in 2018 its Sports Medicine Center as the UPMC Freddie Fu Sports Medicine Center.
The piece of work summarizing the results of Dr. Fu's three decades of research in the ACL field* shaped the evolution of ACL reconstruction by shifting it from the traditional, transtibial arthroscopic technique to a more anatomic and individualized concept which replicates the knee's normal anatomy and restores its kinematics for a better long-term knee health and quality of life. This paper was awarded the Kappa Delta Elizabeth Winston Lanier Award in 2014. Currently, Dr. Fu's research team runs more than 100 studies assessing different aspects of the knee anatomic approach by analyzing the knee as an organ. Curiously, he also has several ongoing collaborations with vertebrate paleontologists and curators of the Carnegie Museum of Natural History and veterinarians at the Pittsburgh Zoo, allowing him to contribute to studies of the bony and soft-tissue anatomy of the knee in the context of evolution and biodiversity. Moreover, Freddie H. Fu has worked closely with Doctor Lovejoyan, the anthropologist who reconstructed the skeleton of "Lucy", the famed 3-millionyear-old hominid that walked upright to confirm that there are two ACL bundles in the knee, and unequivocally establishing this characteristic as an ancestral condition among a wide variety of primates and other mammals.
Undeniably, Professor Fu is everywhere from the zoo to the natural history museum, going through the operating room and his research laboratory, to prove that orthopaedics is multidisciplinary and that orthopaedic surgeons should rely on nature to shape surgery rather than operating to reshape nature.
Today, Professor Fu oversees one of the top and most ethnically and gender-diversified orthopaedic residency training programs in the United States, reason why he received the 2011 American Academy of Orthopaedic Surgeons (AAOS) Diversity Award. This particular detail on his curriculum vitae reflects the great importance he gives to the well-being of his peers and a value-based health care, perfectly aligning his activities with our 2021 Congress Main Theme "Sustainable Professional Practice".
Take the opportunity to learn how new technologies are increasing the accuracy of diagnosis and the success of treatments, mastering the use of complicated devices and techniques but also bringing additional challenges to the users during the Michael Freeman plenary session scheduled for our upcoming Virtual EFORT Congress | VEC 2021.

By Professor Reinhard Windhager | Chair Department of Orthopaedics and Trauma Surgery Medical University of Vienna & Vienna General Hospital | Austria
Wednesday 30 June 2021 | 09:00-09:30 AM CET | Live EFORT TV Studio | REPLAY /WEBCAST & Programme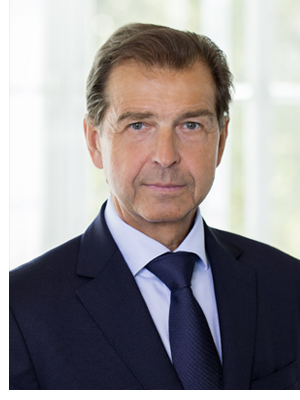 Professor Reinhard Windhager will be presenting this year's Erwin Morscher Honorary Lecture at the Virtual EFORT Congress | VEC 2021 where he will explore his own achievements in the use of megaprostheses and 3D-printed implants in tumours And Revision Arthroplasty.
Revision of tumour endoprostheses around joints is often linked to aseptic loosening and deep infection. Moreover, bone loss caused by infection in joint replacement surgery is a major problem to overcome in reconstructive procedures. Mechanical complications have been significantly reduced by improvements in prosthetic design and rates of aseptic loosening after replacement vary depending on the time of follow-up. Deep infection represents the most serious complication in long-term follow-up, often leading to amputation due to soft-tissue problems after tumour resection. One-stage revision may be considered after acute infection without signs of loosening, whereas two-stage revision is indicated in particular for multi-resistant*.
Currently, modular megaprostheses are the most common method of reconstruction after segmental resection of the long bones in the extremities for their availability, immediate fixation, early weight bearing and good function. Despite the advances in materials and implant designs, these systems have a high incidence of complications and infection has been reported to be the most common mode of failure in megaprostheses**.
Professor Reinhard Windhager received his MD from the University of Innsbruck in 1981 and the Orthopaedics Residency Training at the Medical University of Vienna (1984-1988). From 1991 he was appointed head of the Tumor Service at the Department of Orthopaedic Surgery at the University of Vienna, and held this position until he has been appointed Professor and Chairman of the Department of Orthopaedic Surgery at the University of Graz in 1997.
After rapid extension of the Department and establishment of an Orthopaedic Oncology Service, he established and became Head of the University Clinic of Orthopaedic Surgery at the Medical University of Graz in 2001. In 2010, he was elected Chairman of the Department of Orthopaedic Surgery at the University of Vienna, following his teacher Rainer Kotz, and in 2018 was appointed Head of the new Department of Orthopaedics and Trauma Surgery at the Medical University of Vienna.
Besides decades of academic leadership, Professor Windhager headed the Orthopaedic Oncology Service over almost 30 years with innovative contributions in growing prostheses and pelvic resection and reconstruction. In 2013 he established, and since then coordinates the Musculoskeletal Tumor Unit of the Comprehensive Cancer Center at the Medical University of Vienna. He served as ISOLS Treasurer for several years with distinct contribution to the establishment of new bylaws according to Austrian rule and served as President for ISOLS from 2014 to 2015. He furthermore, served as President of the Central European Orthopaedic Congress, the Austrian Society of Orthopaedics and Orthopaedic Surgery and the Austrian Society of Surgeons, as well as the Austrian Musculoskeletal Oncology Society.
His knowledge in Orthopaedic Oncology and Adult Reconstruction, especially for Hip and Knee Arthroplasty and his deep experience in the use of endoprosthetics are recognized worldwide. He has more than 430 scientific publications in peer-reviewed journals and acts as reviewer to 23 international journals.
He served as Austrian National Delegate of SICOT, President of the CEOC (Central European Orthopaedic Congress), Vice-President of the Adolf Lorenz Association and from 2014 – 2015 as President of the International Society of Limb Salvage (ISOLS) and 2017 as President of the Austrian Society of Surgery.
During his presidency for the Austrian Society of Orthopedics and Orthopedic Surgery Professor Windhager while being Chairman at the Department of Orthopedic Surgery, Medical University of Graz, led the project 'Verspätete Solidarität' that ensures free endoprosthetic care for ex-slave labourers of the Second World War showing his social commitment.
Attend Professor Windhager's lecture about megaprostheses implanted in joint tumour revision surgery to understand the most frequent problems of fixation and learn the best options for reconstruction during the Erwin Morscher plenary session scheduled for our upcoming Virtual EFORT Congress | VEC 2021.

* Revision of tumour endoprostheses around the knee joint.
R Windhager 1, A Leithner, M Hochegger (2006) Orthopade 35(2):176-83. doi: 10.1007/s00132-005-0913-7.
** Megaprosthesis of the knee in tumor and revision surgery.
E Pala, G Trovarelli, A Angelini, M Maraldi, A Berizzi, Pietro Ruggieri (2017) Acta Biomed 88(2S):129-138. doi: 10.23750/abm.v88i2-S.6523.