FULL DAY ON TOTAL HIP AND TOTAL KNEE REPLACEMENT (TKR-THR)
MORNING session | Advanced Concepts in Total Knee Replacement (TKR) | Thursday 29 October 2020 | 09:00 – 12:00
AFTERNOON session | Advanced Concepts in Total Hip Replacement (THR) | Thursday 29 October 2020 | 13:00 – 16:00
A panel of recognised European experts with an in-depth experience in total hip and knee replacement will share their knowledge of key issues with a focus on day-to-day practice in both primary and revision surgery. The members of the panel will provide an update on the latest techniques and treatments for younger joint replacement specialists and more experienced senior consultants.
The Full-Day in Total Hip & Total Knee Replacement is included in the Virtual EFORT Congress (VEC) registration fee.
All details to sign-up will be available on our registration platform as of 20 June 2020.
ADVANCED CONCEPTS IN TOTAL KNEE REPLACEMENT (TKR)
THURSDAY 29 OCTOBER | MORNING 09:00 - 12:00 AM CET
Note: Programme subject to changes, a more detailed allocation of scientific sessions will be available by early September 2020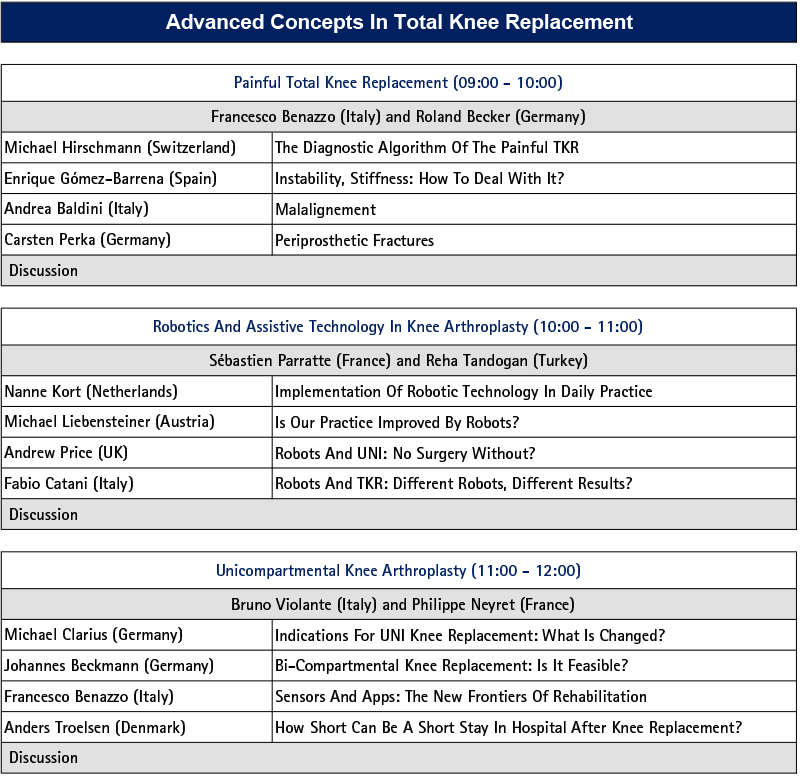 PDF Version | 1 page | 55 kb
ADVANCED CONCEPTS IN TOTAL HIP REPLACEMENT (THR)
THURSDAY 29 OCTOBER | AFTERNOON 13:00 - 16:00 CET
Note: Programme subject to changes, a more detailed allocation of scientific sessions will be available by early September 2020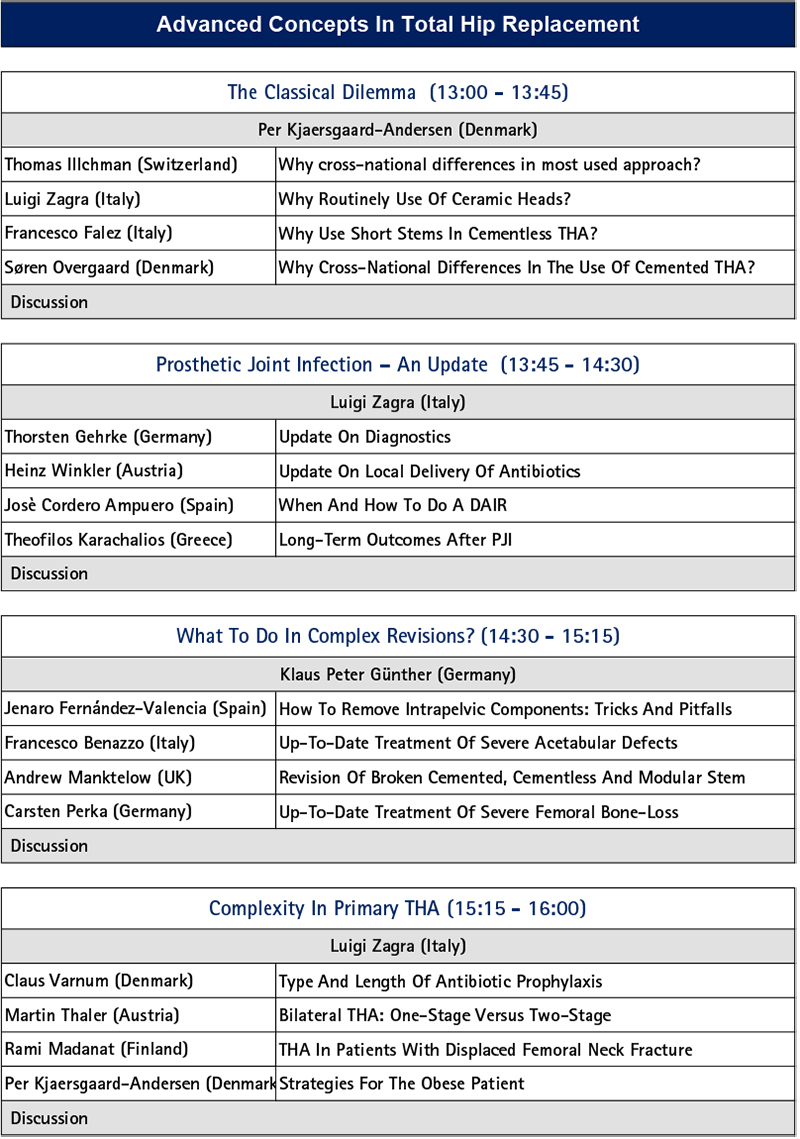 PDF Version | 1 page | 60 kb