VIRTUAL EFORT CONGRESS 2021 | GUIDE OF CORPORATE PARTNERS & SPONSORS
Nested Applications
VEC exhibitors
CORPORATE INFORMATION
Although the 22nd EFORT Annual Congress Vienna 2021 has been cancelled, we are pleased to leave here the links and information of our existing corporate partners and sponsors.
EFORT invites you to browse through the Guide of Corporate Partners and Sponsors of the VEChybrid 2021 which represents those EFORT clients that have committed to and confirmed their participation in the 2021 EFORT Annual Congress.
Information text
Please note that this page is currently under development enhancement to reflect the categories of sponsorship herein listed.
EFORT Industry Database
---
Königsee Implantate GmbH
OT Aschau, Am Sand 4
07426 Allendorf
Germany
Phone: +49 36738 498-560
e-Mail: export@koenigsee-implantate.de
About Us
Königsee Implantate develops and manufactures implants and instruments for traumatology and orthopaedics. The core product group comprises patented plate systems with angle-stable and variable angle-stable screwing for upper and lower extremities. Furthermore, we offer products for veterinary medicine.
We bear the responsibility for ensuring the highest possible safety of our implants. Our complete sets for certain indications are customized to the special needs in operating rooms and guarantee a trouble-free procedure for doctor and patient alike. All of our products are produced with high quality standards in the middle of Germany. Comprehensive support by our sales staff is our top priority for customer satisfaction. So we guarantee reliable delivery to our international customers as well.
Area of Business: Development and production of implants and instruments for traumatology and osteosynthesis
Category: Implants and instruments for traumatology and osteosynthesis
Number of Employees worldwide: Approx. 160
Founded in: 1993
Products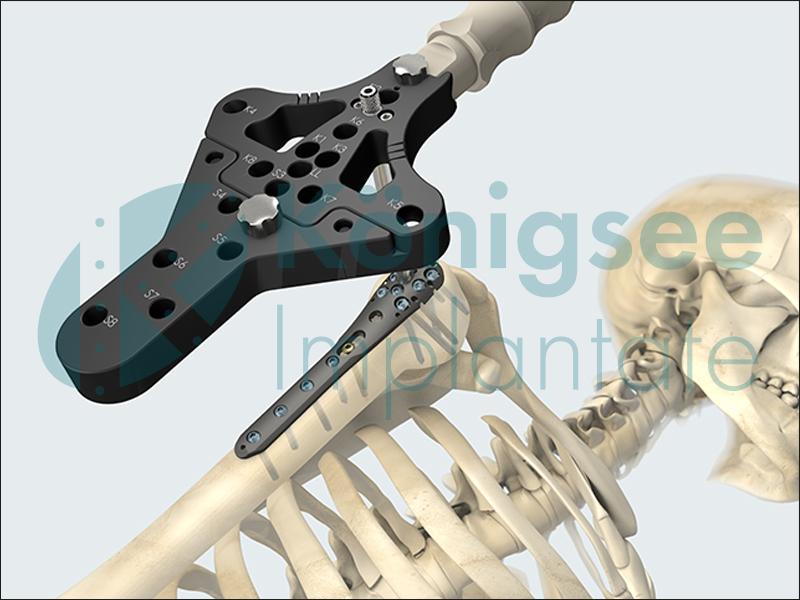 VaWiKo® proximal humerus plate 4.0/3.5